MENU
Our Menu Board
CAFÉ CREATIONS & SMOOTHIES
If food is like fuel for our bodies, then coffee, espresso, cappuccino, lattes, & teas are like "octane boosters"! Available every hour that we are open, and here to supply that boost when needed, one taste of our "Top Shelf" ingredients Café Creations and you'll be hooked!
What can we say, frozen yogurt based and simply heaven sent, directly to your mouth for that ohhh sooo good craving quenchment when desired the most. Including DAIRY FREE.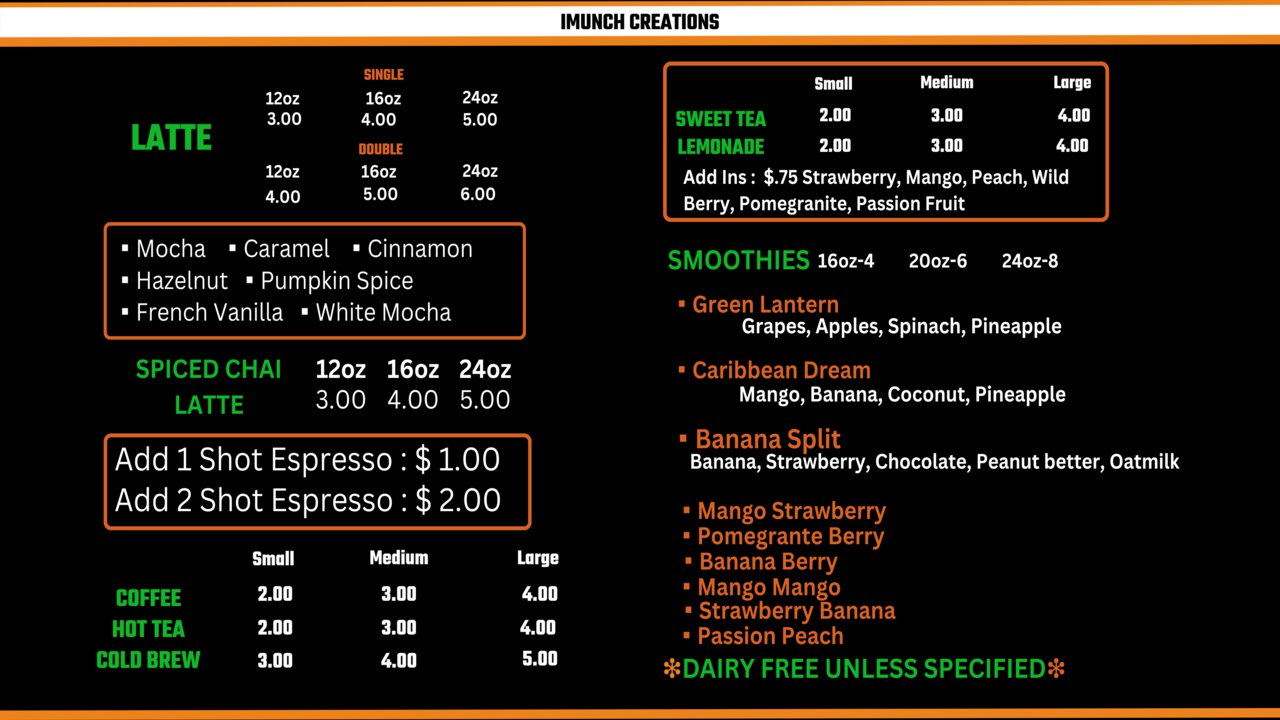 BREAKFAST
Said to be the most important meal of the day, we certainly didn't skimp in this area! Our vast selection of delicious delights will have you arguing with your inner self as to which selection you are going to settle on for the first meal of what could be your best day. All eggs come with your choice of breakfast potatoes or Grits & Toast.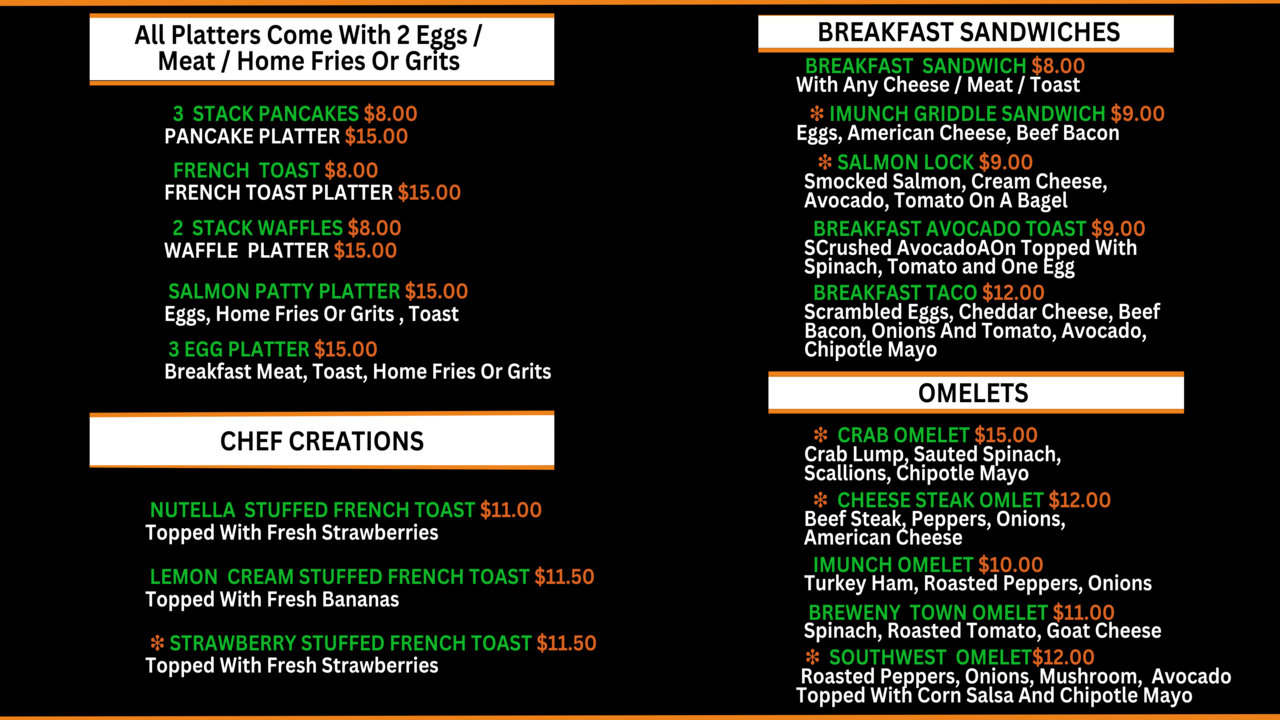 SALADS/PLATES/PANINIS
With your health in mind, our chef has crafted appetizing salads & plates specifically designed to satisfy the taste buds, while at the same time not "over indulging" the tummy. You can enjoy them without the guilty feeling that comes with gorging on a fatty burger and fries.
Been awhile since you've had your Panini pressed? Well, not for us, ours are pressed daily! You are just going to rave over how delightfully tasting our Paninis are as you sink your teeth into your favorite choice. Who knew that the Panini wasn't even eaten much until the mid 70's? Wow, what they were missing! Lucky for you, we have the best Paninis in town, & you're going to love them!